Hair Awards and Events
The Speakers You Won't Want to Miss at Professional Beauty World 2021
Professional Beauty World is a three-day virtual event on 28 February 2021 hosted by Hairdressers Journal International that will get you and your hairdressing business ready for the year ahead. It will be filled with expert business panels from leading members of the hair, barber and beauty industries. Plus, we will have a technical programme to help you experiment with new techniques.
Registration is now open for Professional Beauty World 2021. It is completely free to register and you can click here to register now.
Professional Beauty World Business Conference
Following the success of the first Professional Beauty World event in September 2020, which was hosted by Professional Beauty Group, including Hairdressers Journal International, Modern Barber and Professional Beauty, this new online event for hair, barber, beauty, spa and aesthetics will feature an extensive business programme.
All sessions are completely free – to register please click here
Sunday 28 February 2021
10:30am: Lockdown lessons: how these leading salon owners created a leaner business plan
Speaker: Jordanna Cobella, Owner of Cobella Hair & Beauty
Speaker: Terri Taylor, Managing Director of Simpsons Beauty Group
Speaker: Rahul Bhalchandra, CEO of YLG Salon
12:00pm: The new social media tools to use in 2021
Speaker: Jack Howard, Colourist, Balayage Expert and HJ's Social Stylist of the Year 2020
Speaker: Gareth Williams, Stylist at Salon64
Speaker: Rod Anker, Owner of Rod Anker Salons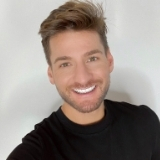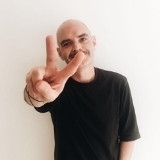 5:00pm: Sustainability doesn't cost the earth: practical and affordable ways to run an eco-friendly salon
Speaker: Kirsty Kianifard, Founder of Uniquely Organic Ecospa and Wellness Business Coach
Speaker: Karine Jackson, Salon Owner and Founder of Karine Jackson Sustainable Hair and Beauty
Speaker: Charne La Roux, Founder of Green Spa Africa
Speaker: Vikram Mohan, Founder of Bounce Salon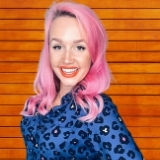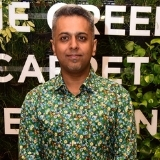 Monday 1 March 2021
8:30am: The passive income stream: get serious about online sales
Speaker: Kate Woods, Salondipity
Speaker: Metta Francis, Award-winning Nail Tech and Founder of Nails by Mets
Speaker: Sarah Mason, Director at Sarah Mason Professional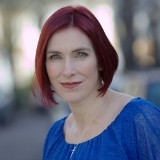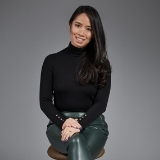 .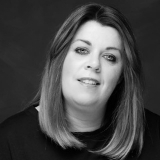 12:00pm: The new customer experience: the changes to make in your salon this year
Speaker: Liza Smith, Owner of Bodylines
Speaker: Corey Taylor, Co-owner of NOCO Hair
Speaker: Vikram Bhatt, Founder of Enrich Salon
5:00pm: Powerful leadership: how to motivate a team through unpredictable times
Speaker: Colin McAndrew, Managing Director at Medusa Hairdressing
Speaker: Kay Pennington, Group spa director, Aqua Sana at Center Parcs, and PB Awards Leader of the Year
Speaker: Gary Rom, Owner of Gary Rom Hairdressing, South Africa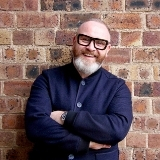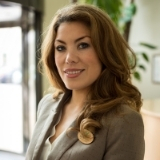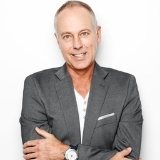 Tuesday 2 March 2021
8:30am: 2021 goals: the business changes to make now
Speaker: Hellen Ward, Managing director at Richard Ward Hair & Metrospa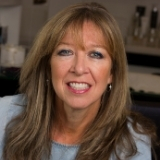 12:00pm: Positive PR: how you and your business can get featured in the media
Speaker: Louise Wood, Managing director at LWPR
Speaker: Adam Reed, Salon owner and HJ's Marketing Campaign of the Year Winner 2020
Speaker: Samir Srivastav, CEO at JCB Salon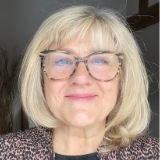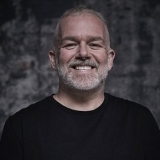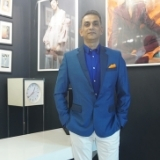 5.00pm: Wellbeing matters: Techniques to look after yourself and your team
Speaker: Tom Chapman, Award Winning Barber, Author and International Educator
Speaker: Sam Pearce, Mental Wellness Advocate and Founder of Low Ears

Speaker: Tammy Koslowski, Founder of Naf! Salon and the Naf! stuff product line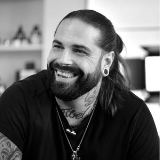 Professional Beauty World Technical Sessions
Monday 1st March
10:00am: Sassoon Art of Cutting
Speaker: Mark Hayes, Sassoon International Creative Director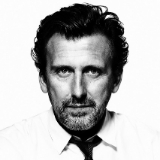 2:30pm: Colour Tutorial
Speaker: Rob Eaton, Creative Director at Russell Eaton Hair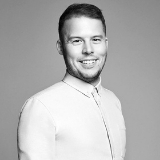 Tuesday 2nd March 2021
2:30pm: Tutorial
Speaker: Danny Richardson, Owner of Danny & Co.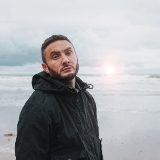 You can also enjoy online networking during the event
It's really easy to join from 28 February -2 March, whether you'd like to do some online networking or you would simply like to take part in the online business conferences and workshop education.
Firstly, go to professionalbeauty.world and create a profile
Search for products, brands, jobs, educational content and industry professionals that would be relevant for you.
Connect with these people and companies by sending a message and arranging a meeting in a Zoom-style chat room.
Meet professionals virtually in one of the country-specific pavilions
Learn and share ideas from leading members of the global industry on how to get your business back on track following Coronavirus and lockdown.
RELATED STORIES
BRITISH HAIRDRESSING BUSINESS AWARDS

READ NEXT